Folks,
I was looking at some wiring I need, and ended up doing a little study to get to know the system.
I ended up with this colored wiring diagram - at least I colored the main power paths.
I also made a few notes along the way
Maybe it will be helpful to someone?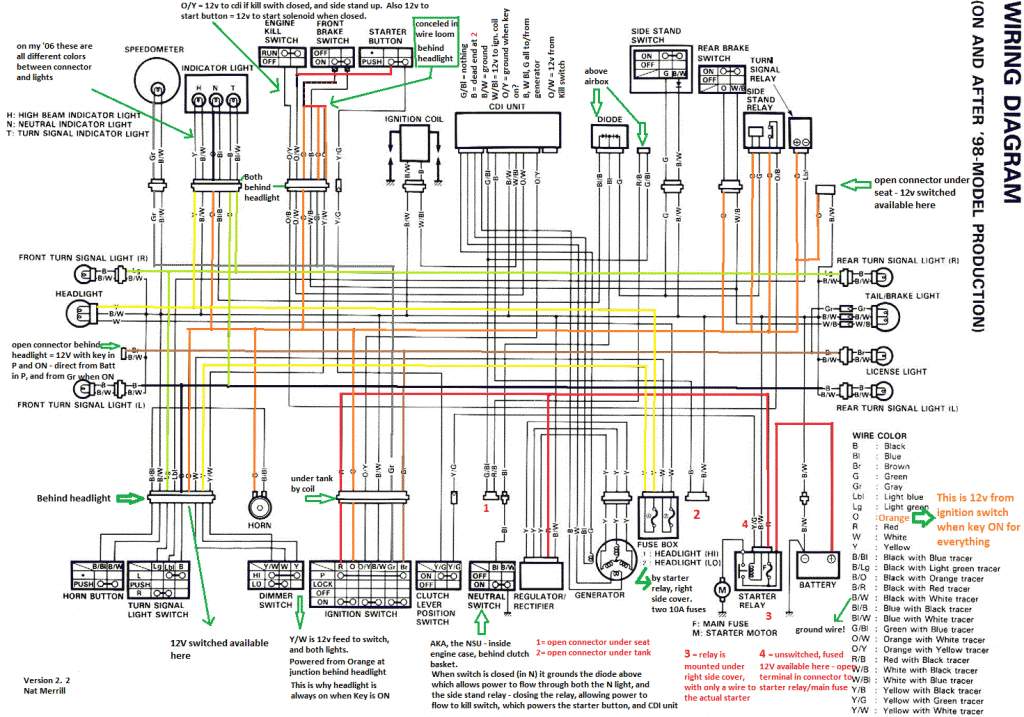 If anyone sees any mistakes, let me know and I can update the image.
Is winter over yet?
I need to get out and ride!
NOTE : NOW new and improved!
3/20/13 - It's spring! - NOW 33% Newer and improveder!
4/16/13 - New version 2.2 updated