Welcome to DRRiders!
The two things I did that I think made this successful for me were the alignment of the lower banjo fitting, and where along the line I attached the lower fork clamp.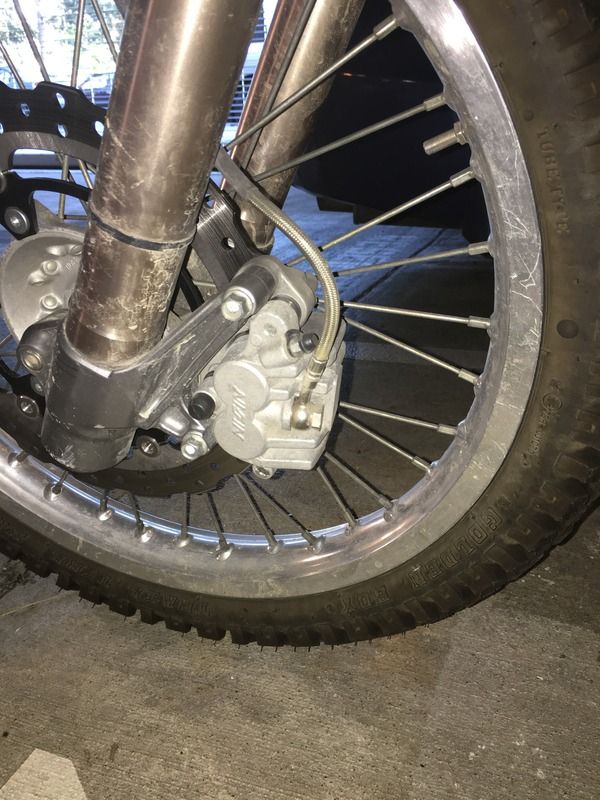 It's a little tight, but I can still attach a bleeder hose with out disturbing the banjo bolt.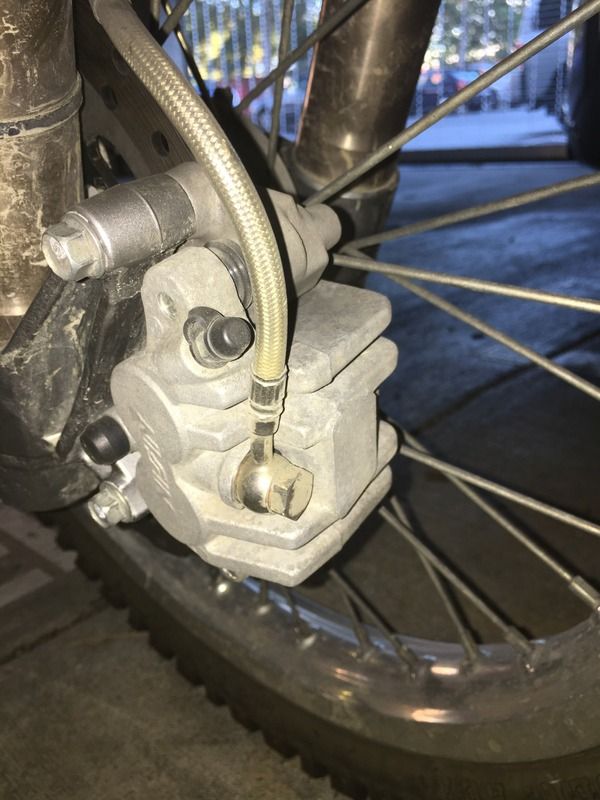 Low enough to not have too much slack down low, but also not so much that the line isn't well away from the rotor along its route.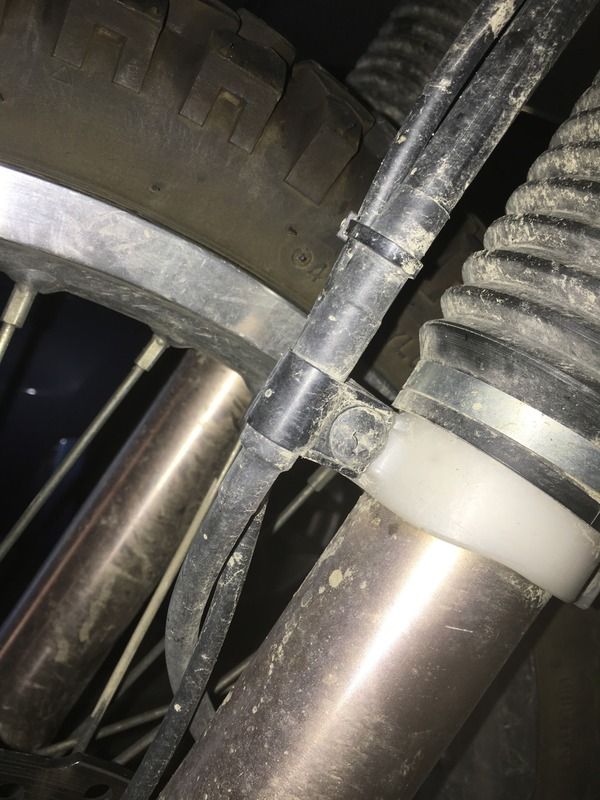 I re-purposed an old bracket to "make" an extension for the upper guide so that it would clear the Vapor dash. Should probably make a real one out of aluminum flat bar at some point.
Barely clears. Should be longer, but I would then need to make a relief cut in the headlight shroud to fit.