gstanfield wrote:
I made one last night. I had no issues with breaking, I even tried to break a scrap piece and could not make it break. As to the results of the screen; the jury is still out. There were no negative effects (other than looks), but there wasn't much positive either. I made mine 13" tall FWIW.
(pic)
I'll play around with shape and height a bit, but so far I'm not sure if the minimal benefit is worth the loss of seeing my front fender. If I find a shape and size I like then I'll reproduce it in lexan, but if nothing else it's fun to play around with ideas like this.
Ha! I couldn`t get my scraps to break either, no matter how hard I tried, but with the "good" pieces I cut they both snapped straight away! Now I wondering if it was some kind of grain direction issue.
I don`t think your screen looks bad, GS. A bit tall for my taste, but at least it`s clean. For what its worth, A: the screen I finally succeeded in making is from Lexan, and it`s normally too mucked up to see through any better than if it were from PVC B: it has tried to bite me on a few isolated occasions, but vision has never been an issue (even totally covered by dust, bug guts, or/or mud). I was thinking mine was also 13 inches tall, but maybe it was less- looks smaller than yours. EDIT: according to my first post on thte subject, 13.5 in the center, 12.5 on each side
motozark wrote:
I have tried this 3 times and it has broke each time.
Same brand of waste can? I was going to try a different brand on the next round before I found thte hunk of Lexan that finally worked for me.
My write-up with details is on page 11 from 27 July 14.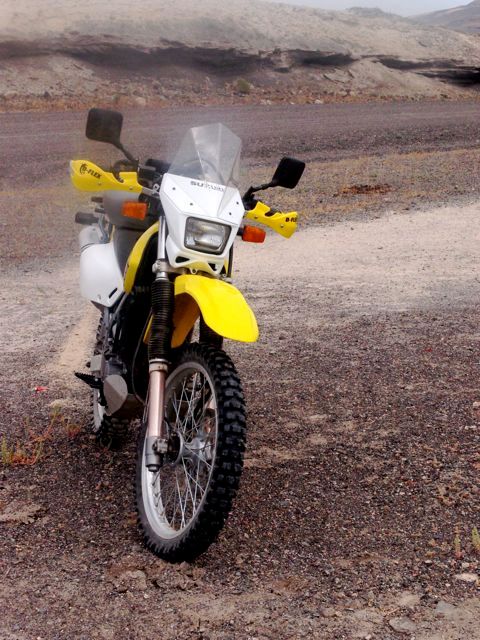 Mine isn't as tall as it looks in that pic, it's exactly 13" in the center. I'm going to try making another shorter and another taller and see if I can find something that works for me. Thanks for the input.