So, I've had my FCR installed a while, and more recently, it's been giving me issues with not returning to full closed throttle.
Took it apart and everything looked fine. Replaced the throttle cables (Motion pro - almost seem like they won't adjust quite right - legnth not quite right?) and the problem is the same.
So a little research indicates that some lighter springs are available, and other mods have been done for the weak thumbed quad riders!
Hmmm. My FCR came from ebay...
Ordered a stock spring from Jets- R - Us and took out the old one to compare....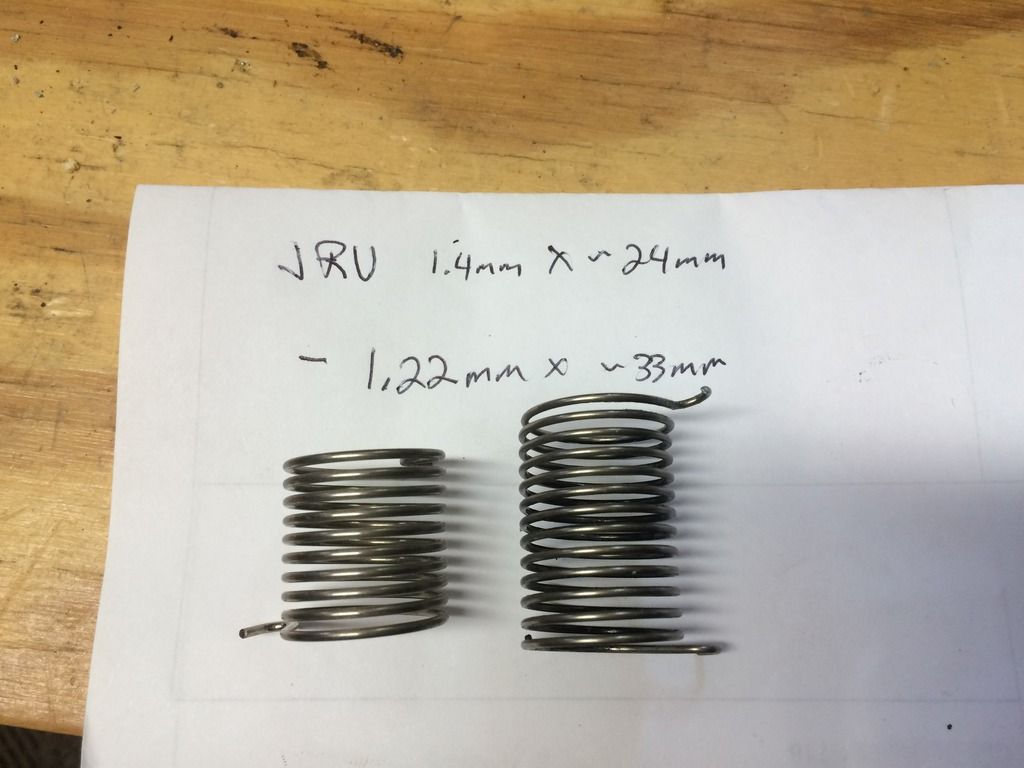 New stock spring on left = thicker wire, shorter
I'm guessing that may be the issue!
Now, if some kind soul can tell me how those washers are supposed to go....
your problem might be the return spring, i know my carb is off a quad bike, and my throttle wont shut at idle most of the time by itself, i have to physically roll the throttle to the stop for idle sometimes.