Title says it all.
Very clean 2.15" x 18" rear wheel with near new (less than 1000 miles, 2016 bought new) TW42 in 120/90-18 off a DR350. This wheel has a cush type hub.
The original DR350 220mm disk is included, as well is a caliper bracket that relocates the rear caliper for the smaller rear disk, so you don't need to attack the pesky rotor bolts. This is the much sought after straight drop in for the DR650SE.
I'll also throw in an old (DOT 0507) but otherwise hardly used D606 as well.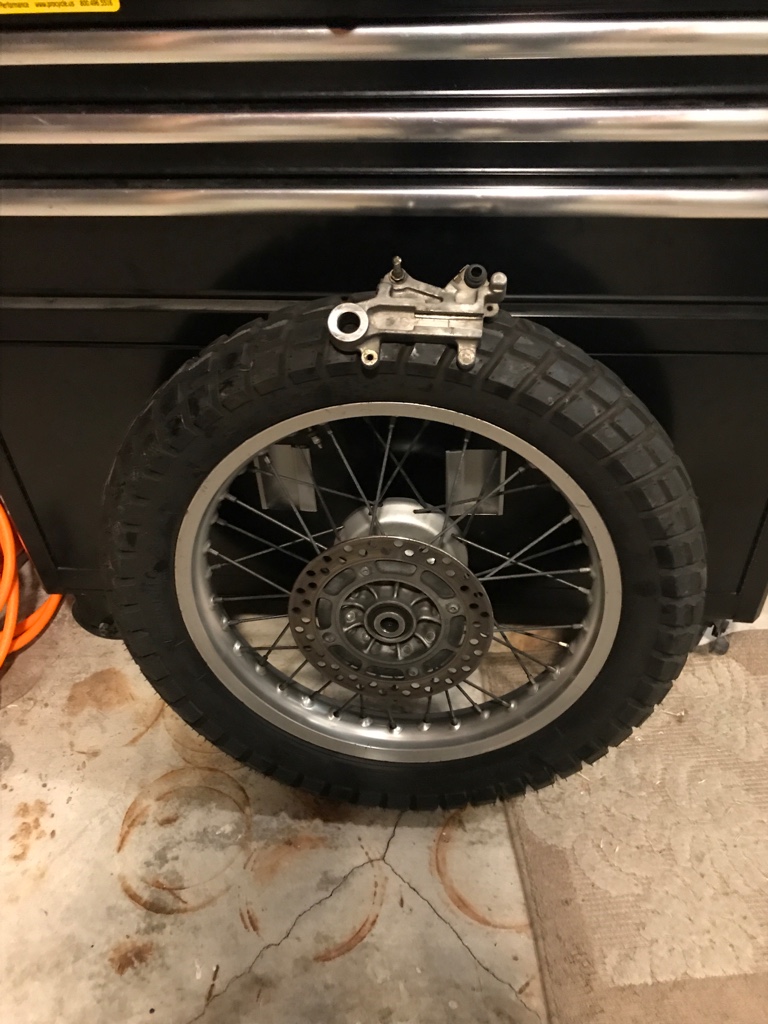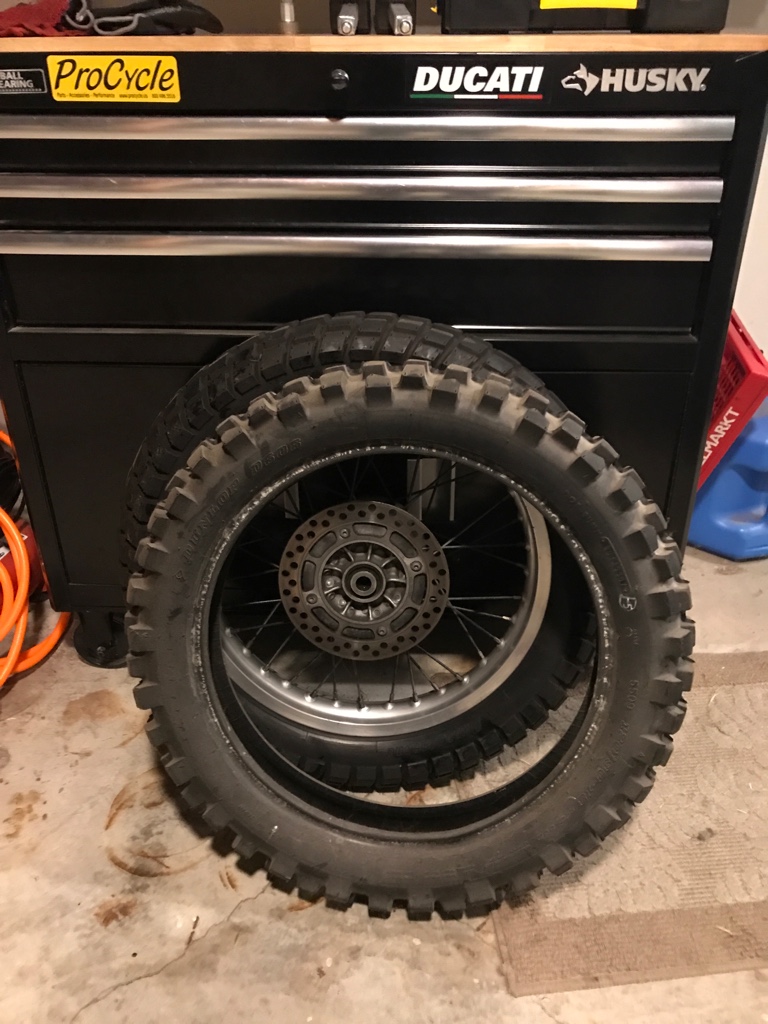 Local pickup only in Los Angeles
Pm me or email me at
dr650@breemernet.nl
_________________
Firm believer in lower pegs.