Your V65 looks well kept, and sounds like only maintenance and tires are needed to put it back into top shape.
I have a 1982 V45 Sabre (VF750S), the first model to feature Honda's wailing 90 degree V-four water-cooled engine.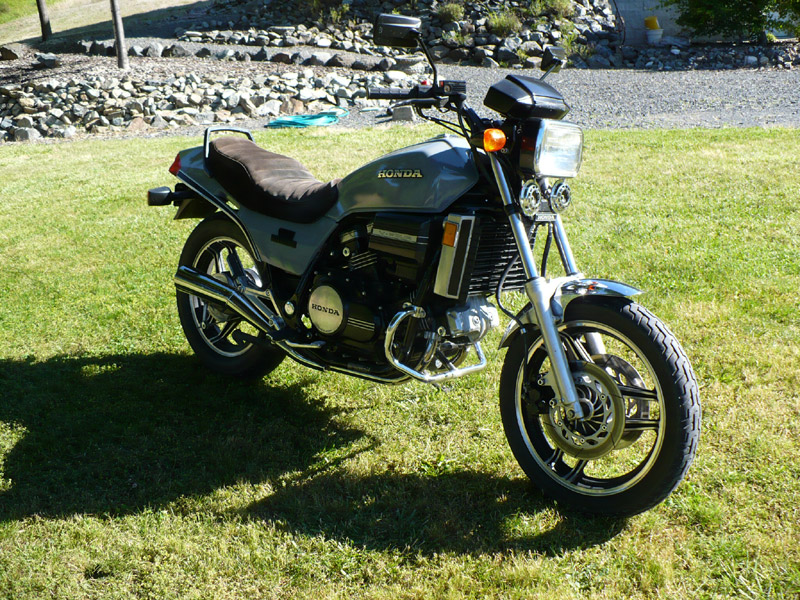 Around 1995 I had the seat reupholstered in black suede, and the Kerker exhaust in the photo replaced the OEM mufflers having serious rust rash in the end cones. Then a few years ago I gave the tank and body panels a rattle-can paint job, Krylon Smoke Grey, and a clear urethane top coat (also rattle-can) gives it some shine and protection.