Max Kool wrote:
After 10+ years of using a GPSMap 276C, the last few years with a 2GB memory card, I switched to a GPSMap276Cx last year. I use the Montana rugged mount with a locking screw (highly advised!).
Same interface, yuuge bright screen, compass. Totally happy now after the first few disastrous FW releases.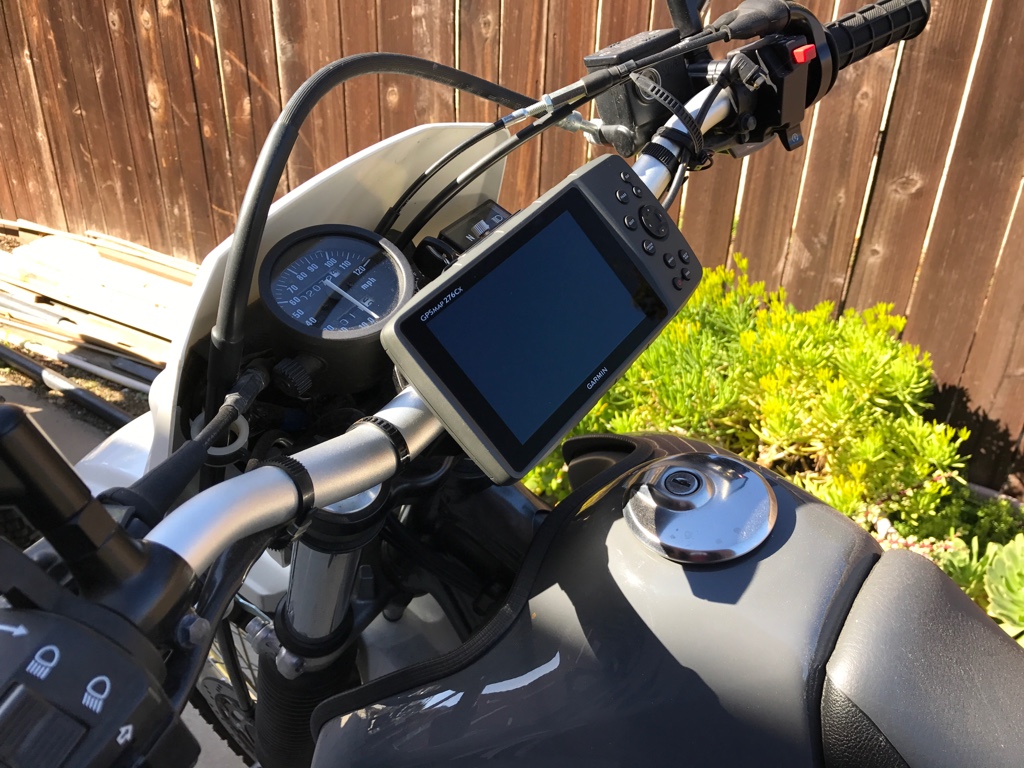 Looks familiar
, can you tell me more about how you mounted the the AMPS mount to your bars? Mine is currently on ram ball and arm with the ubolt bar mounts, works fine and easy switch out but yours is a little closer which looks nice.
The 276cx gets trashed on other forums, but Ive really had no issues with it, maybe Im not that demanding a user
I love the big screen and buttons. I have Topo Canada, some OSM topo maps and a couple small sections of Birds eye installed. Its a pricey unit and I likely wouldnt have dropped the coin on it myself, but I have a good wife and she got me this for the big 50 after some advice from riding mates
Crappy garage pic but its pouring rain outside
Attachment:
on the Sled(snowmobile for you southerners
) before I got the easy undo locking screw
Attachment:
Still love my old 60csx and it still sees duty in the really gnarly stuff, but the big screen is better for old eyes.
old setup
Cheers, Todd