LA Thumper wrote:
I wanted to retain the rubber vibe damper bushings and cut a 1.6" section out if the factory brackets and welded a bridge over the brake pedal to clear the lower peg. Got a shorter spring from McMaster-Carr (not shown in photo), bent the stock brake light spring to length and got everything powder coated.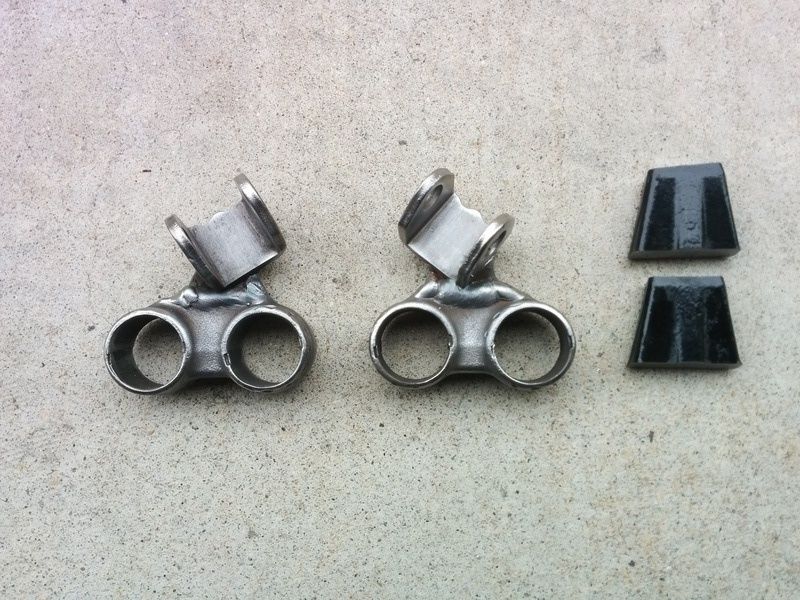 It was a little bit more work than just buying aftermarket perches but I like the stock parts better and just reworked them. If I were to buy aftermarket perches it would be the ones from Wirts Wire that Pro-Cyle sells.
While not huge, it did add more leg room and a shorter reach for the bars while standing but kept the bars at the stock height while sitting which for me is better on long trips. Also lowers the CG of the bike & rider when standing for better control. The only downside is the pegs are more apt to get caught in a deep rut but going thru one deep enough is not something your likely to encounter very often.
Lowered pegs should be on everyone's DR "to do" list I can't figure why the factory placed them so high to begin with.
Those look nice. Unfortunately ( or fortunately if you ask the fire department and meta) I am not that handy and wouldn't even know how to start.
I also think you're right about lowered pegs being on every owners list. It just so happens I have a near new pair of JNS lowering and rearward set back brackets for sale for a measly $75 shipped CONUs now.
PM me if anyone is interested.