Well one week before the race i finally got a mostly successful day of testing on the old DR, only crashed once at a low speed which was nice and it stayed in one piece for the most part......with the exception of the clutch again!!! only got about 300 miles out of it this go around. i changed a couple things on my bikes set up for a high speed race like this, i added quite a bit of rebound in the rear, and increased the sag which made it a lot more stable in the high speed corners (which is all sandblast has) and very clumsy in the slower stuff. Rick was nice enough to allow me a sunday drop in service on my forks which now feels 50 times better and now minus the clutch i believe she is ready for battle come Saturday.
here are a couple pics, this is a tighter corner and with the way its currently set up she is a little tail happy under 55-60mph.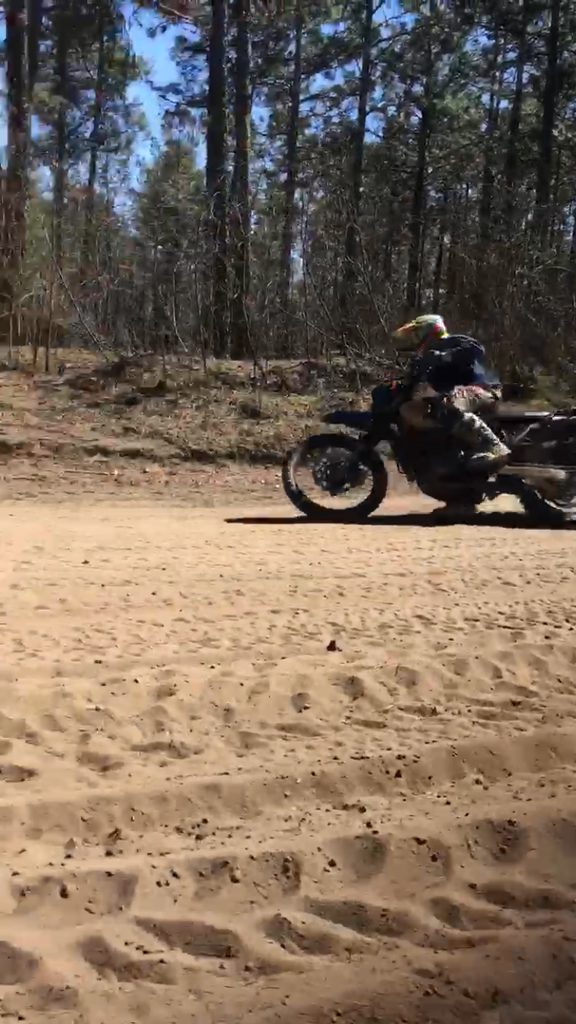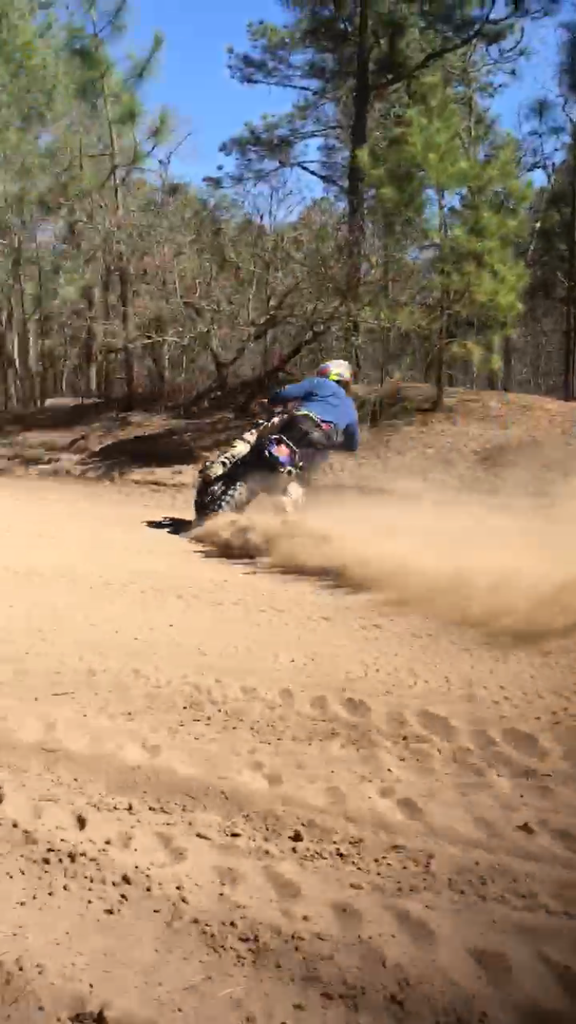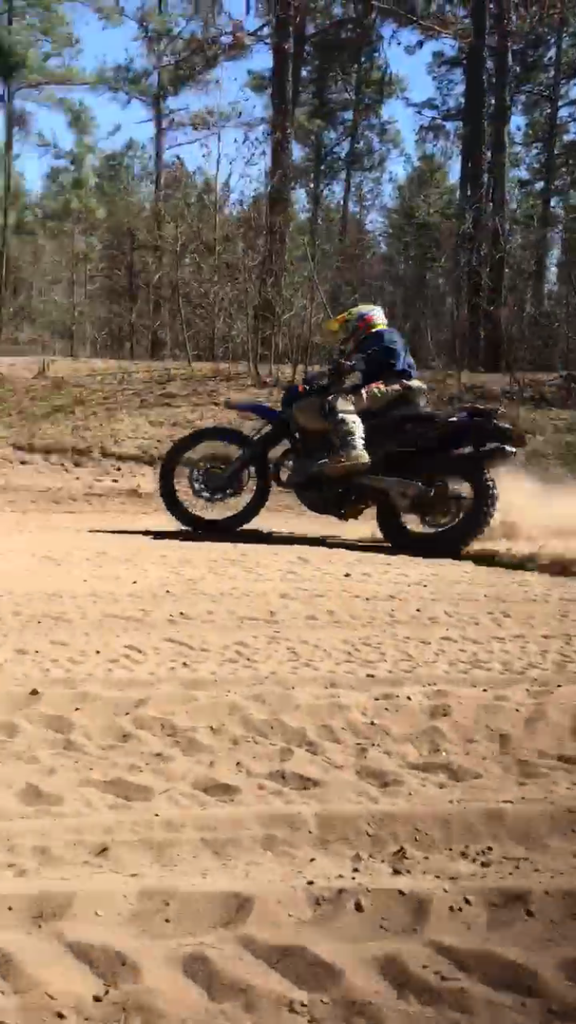 and here is a video, this is all shes got around this corner, if the link doesnt work let me know or if a mod could fix it i wold appreciate it. turn up the voume, she sounds good after the recent engine mods.
http://vid1300.photobucket.com/albums/ag96/mx16x4life/IMG_0347_zpsuzsqtihq.mp4
ok so now on to me telling on my self, those nice pics up top......well the first time it around that corner it wasn't so pretty....i tasted quite a bit of sand. i have one more video and maybe a pic of me crashing ill try to get up later on.