Heading out of Rachel you get into joshua tree territory for a while.
Then another short hop on the road to S-E Nevada`s lively tri-opolis of Caliente (former railhead town and now state home for naughty girls), Panaca (old Mormon farming settlement, and Pioche (rough and tumble mining town), combined population of maybe a thousand inhabitants. All three are nearly within spitting distance of each other, but each has its own very distinct groove. My trip down only saw me through Caliente because that`s where I hit dirt and went into new territory.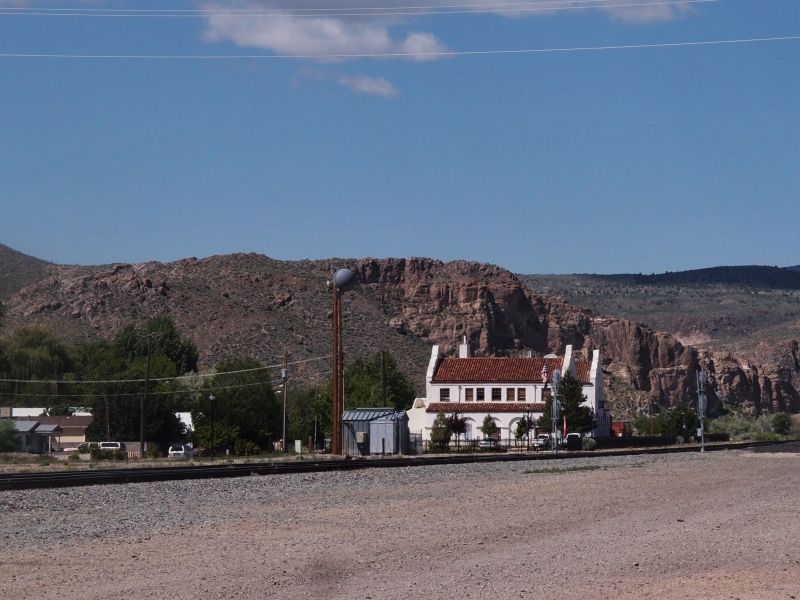 Right after Caliente, I turned off for Beaver Dam NV state park. New stuff, whoohoo! It was definitely looking more Utah-ish. Fun road, too.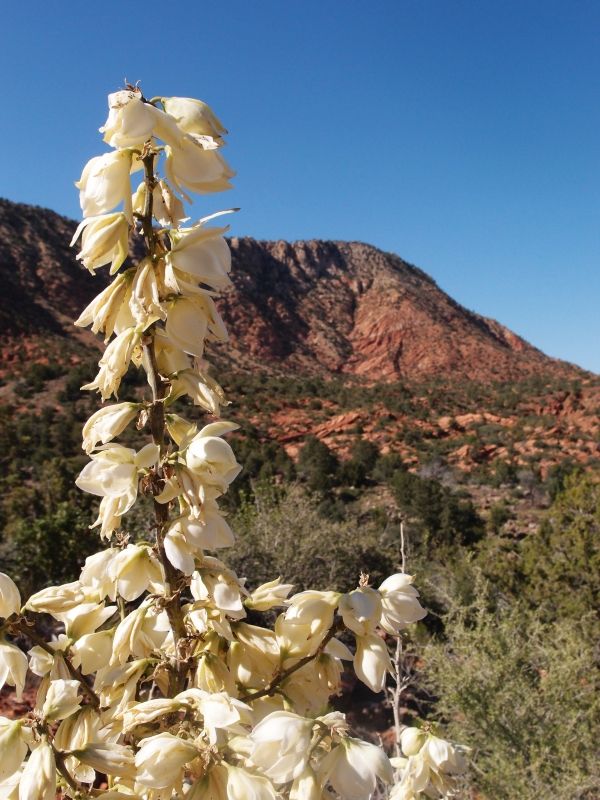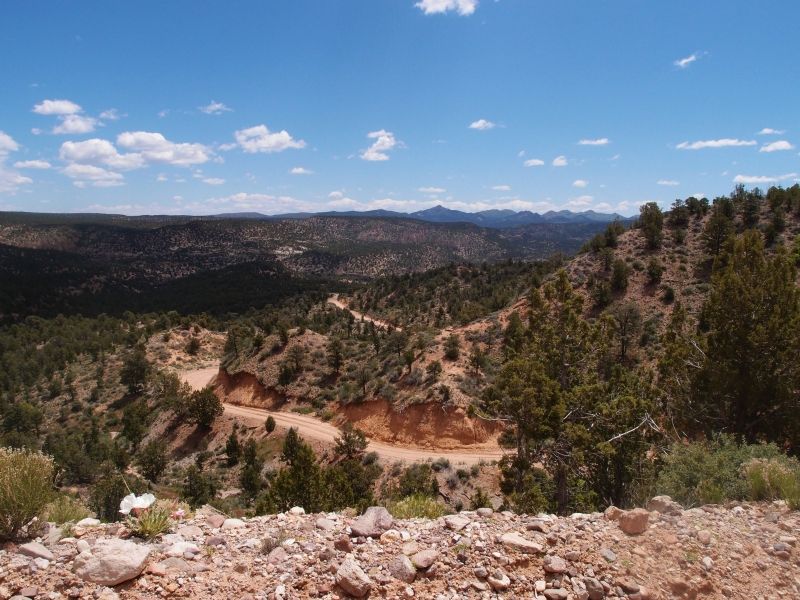 I found the one "town" I knew I would have to go through- Barclay NV, which looked like about ten houses and a handful of road signs. No pavement in sight.
According to my investigation on GoogleMaps before leaving home, it should be no problem navigating from Barclay to Enterprise, UT. Unfortunately, I got stopped by unexpected locked gates and had to detour several times. The sun was nearly straight overhead, and I had no detailed maps of that area, so I got TOTALLY turned around, ended up riding south for over an hour when I thought I was still heading east! For a long time I was wondering whether I was in NV or UT, and when I finally hit pavement and "found myself" again, I had dang near ridden into AZ, haha! This was actually a good thing, though. I knew from Google that I could in theory get myself from Beaver Dam SP almost to Saint George on dirt, but I aimed for the easier nav I would have by jumping to Enterprise, then slabbing to Cedar City and down on I-15. I ended up accidentally coming out not far at all from Saint George, so saved myself an interstate stretch.
Saint George was a beautiful city that somehow I neglected to take a single picture of. Really I wasn`t there for long, though. I just gassed up, enjoyed a bowl of soup at a hippie-type coffee shop (my fears of coffee deserts in Utah turned out to be entirely unfounded), asked for camping suggestions and directions, then got back on the road for what was left of the I-15 bit I still needed to knock out.
Following locals suggestions, I got off the interstate to look for a camp site in the mountains above Leeds. Found a not-yet-open Dixie NF campground called Oak Grove or something, which still had the water turned off and the pay box covered, but gate open. A few day use people were picnicing around there, but they all cleared out soon after my arrival and left me with the whole campground to myself.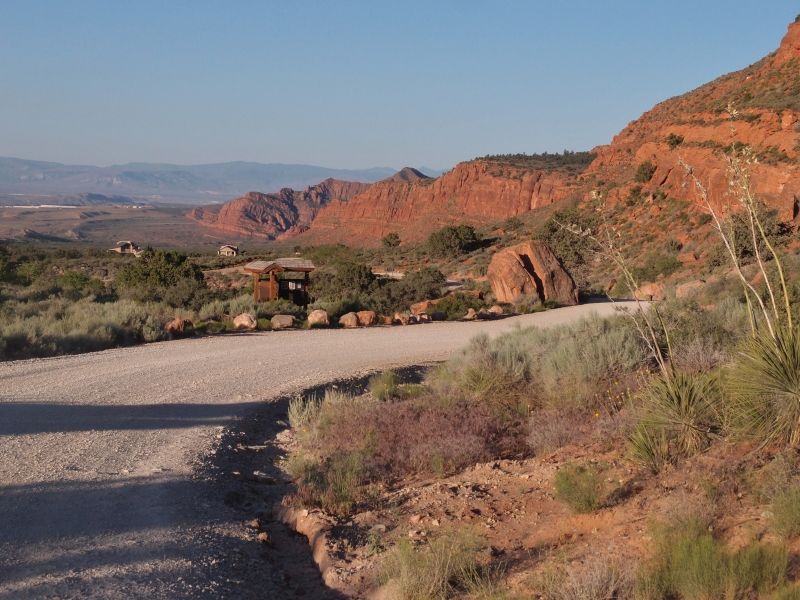 So that was my downbound leg. Next stop, Zion NP.