Todd157k wrote:
We've been to Zion and did ALL the hikes. We even went up the Narrows.. bare foot in the water! (ya, stupid idea as our feet actually got bruised on the bottoms from the river rock). That was as far as we made it, and we were in a car.

Wow, that must have been a killer vacation! I plan to get back and see more southern UT myself (plus Toroweap), hopefully 2017. No, wait- 2017 reserved for Sierra Tarahumara and Durango to Mazatlan, so 2018. Oh, but I wanted to get in a Rocky Mountain ride there. 2019? Damn- need more vacation time!
Well, first off I had better finish this year`s report. Last leg: two long days from Escalante to Reno.
My camping buddies had told me the story of the Mountain Meadows Massacre, said there was a memorial for it south of Cedar City, and it sounded too interesting to pass up. They also gave me some "good weather" and "bad weather" options for getting from Panguitch to CC. To fill in the blanks, I found a nice fat line on my map that looked to be a maintained but unpaved road going NW from Escalante to the next highway over (State Route 22). Took a bit of guessing to find the start, but it was a great way to start my return. Up towards the top of the pass I saw a sign marking a mysterious Griffin Top, which I had read something about, but had no idea what it was (still have no idea). Took that detour for maybe 15 minutes until I hit snow (on the ground, not falling on me!) and had to turn around. Very high up there! This road would have eventually taken me back to Posey Lake on the Hells Backbone route.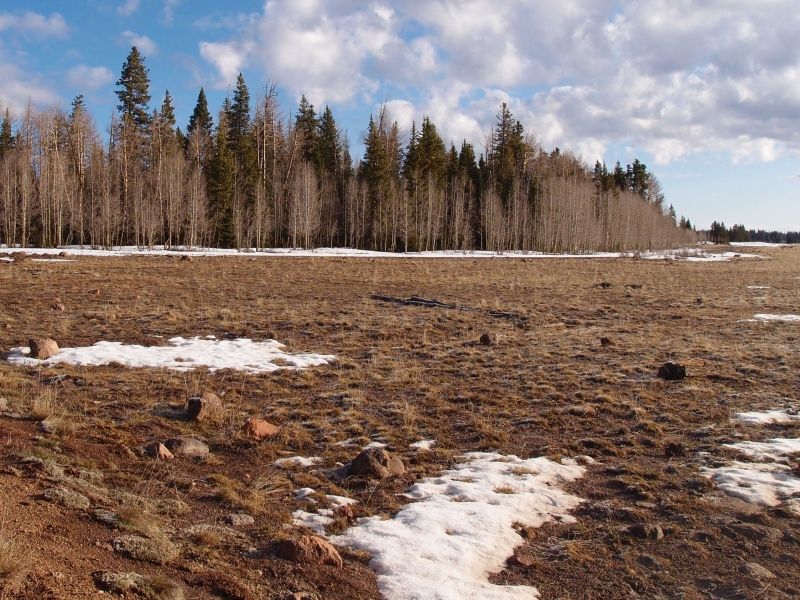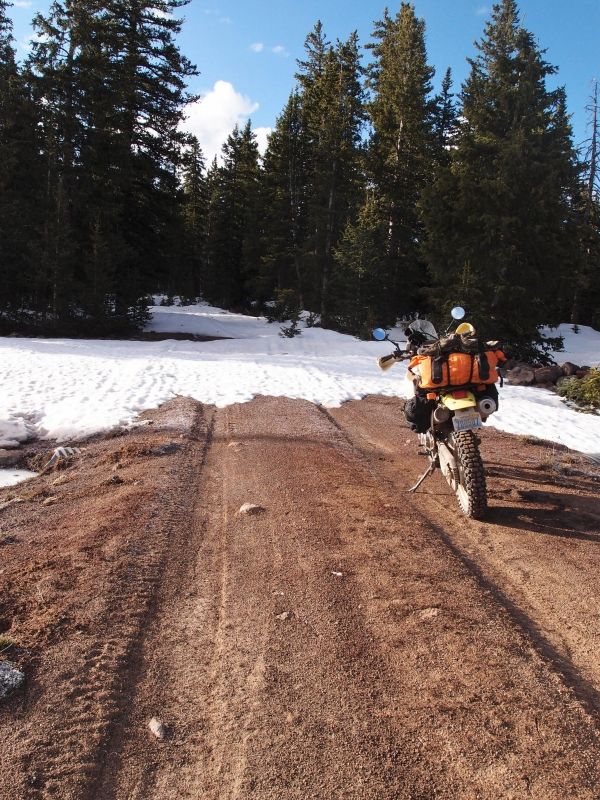 Back to my original road and down to the highway, made a right to start a big CCW loop and hit Panguitch from the direction I had not yet been through. The mountains outside of Circleville look to be even higher than what I had been riding through.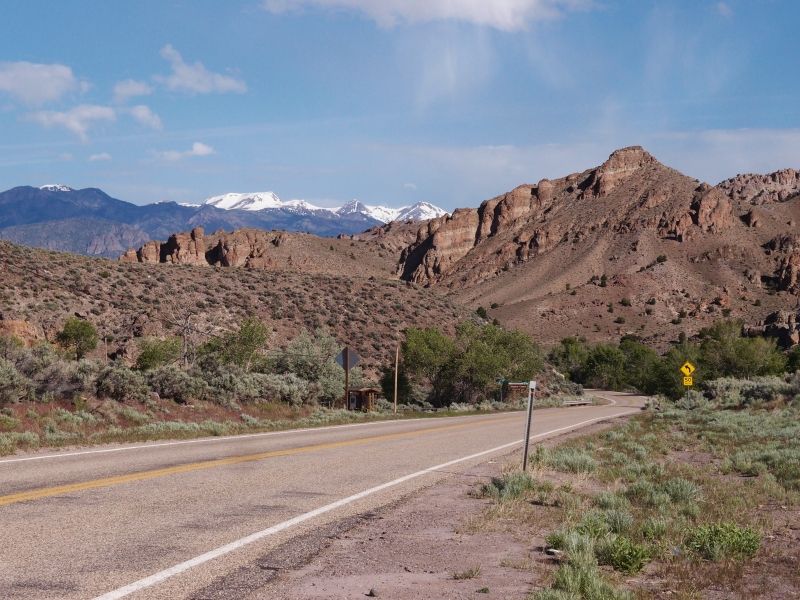 Still early when I hit Panguitch. Did not post a picture of this nice little town on my first time through, looks kind of like a western version of Mayberry.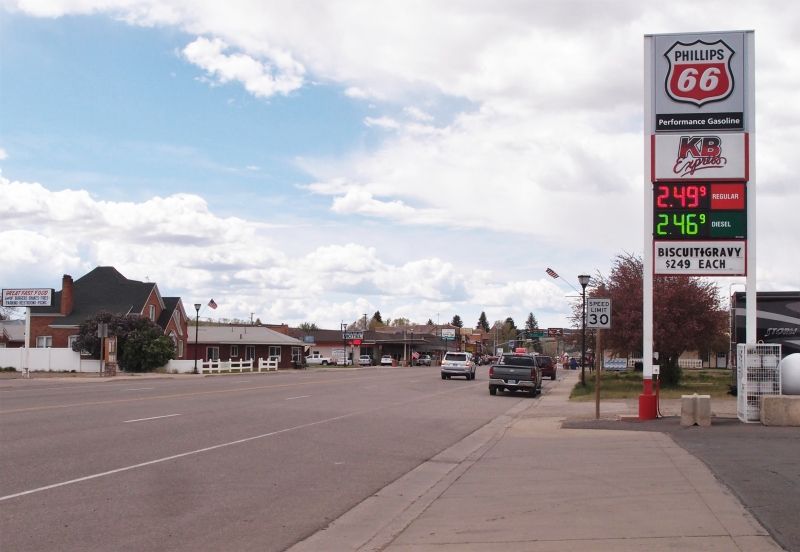 The drive-through I had eaten at last time, surprisingy good burgers.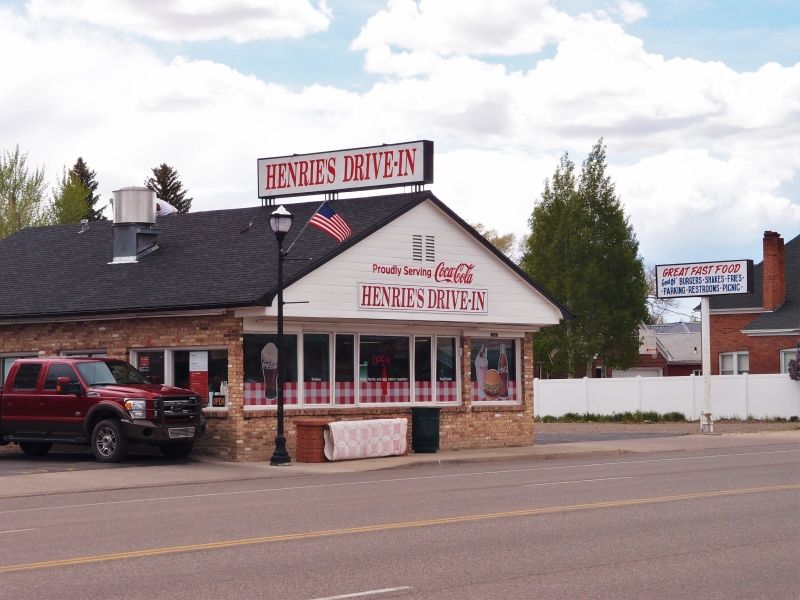 Return trip continued with a back road from Panguitch up to Duck lake, then the same highway I that previously tried to freeze me to death from Duck Lake to Cedar City. Tiny little Duck lake was packed for the long weekend, looked like an ATV convention!
I couldn`t find a pie ho in CC, had to make due with a bagel dog from the gas station, set off to try my hand at navigating a vague back route from there to the Mountain Meadows site. That didn`t turn out to be too hard- a few signs here and there, mostly roads like this: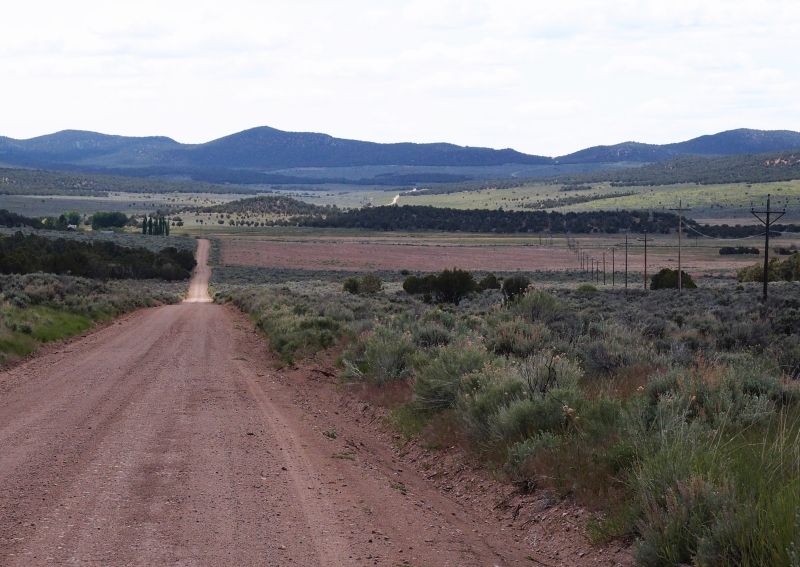 Then a little highway to Enterprise, paved county roads to Enterprise Reservoir, and a second chance at the NV-UT state line network of dirt that I had screwed up the week before. I did much better on a more northern route. Crossed back into Nevada and was on my way to Caliente. Easy-peasy.