This came with the bike when I bought it, but it wasn't installed.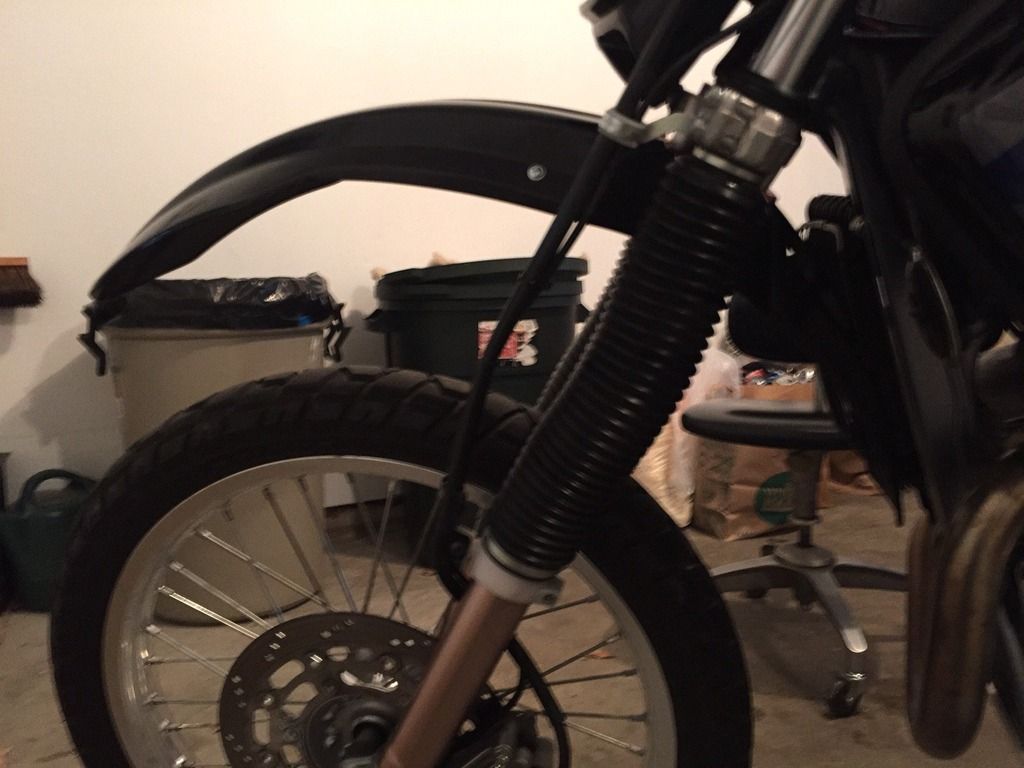 It's made of 2 pieces which are bolted together. Just weighing it in my hands vs. the stock fender, I felt no difference.
The rear looks cool with all the vents, but it's also strong and doesn't flex much. The red piece is what you line up on top for a custom fit. It bolts right on, no problem.
The bolts lend a certain bling factor.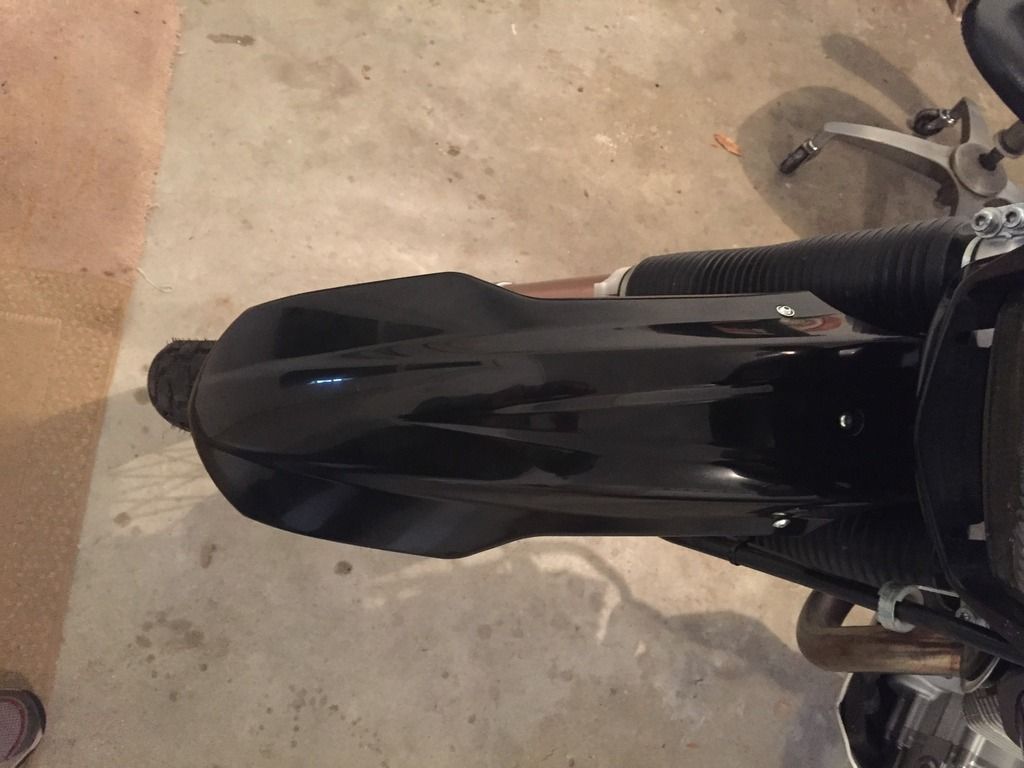 It looked okay just mounted right on there. Better than stock, IMO.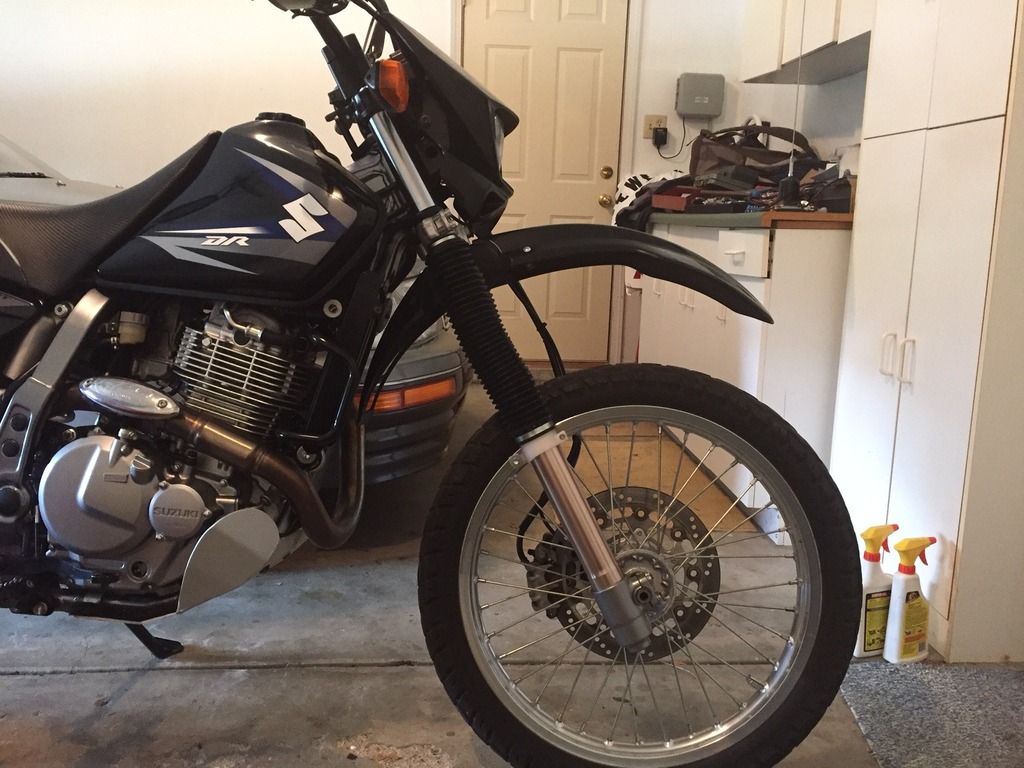 I used some washers to shim the front up a bit. Not sure if you can tell, but it looks to me like it was made for the bike, now.
At highway speeds, it's a lot stiffer and doesn't flop around like the stock fender. Splash and mud protection is just as good, the rear portion vents more than stock while still protecting from rocks, etc.
For about $30, it's a nice piece of bling that functions and looks more modern than stock. I give it an A+.
Comes in all the usual colors, too.
http://www.polisport.com/en/off-road/pr ... rs/?id=279