It depends!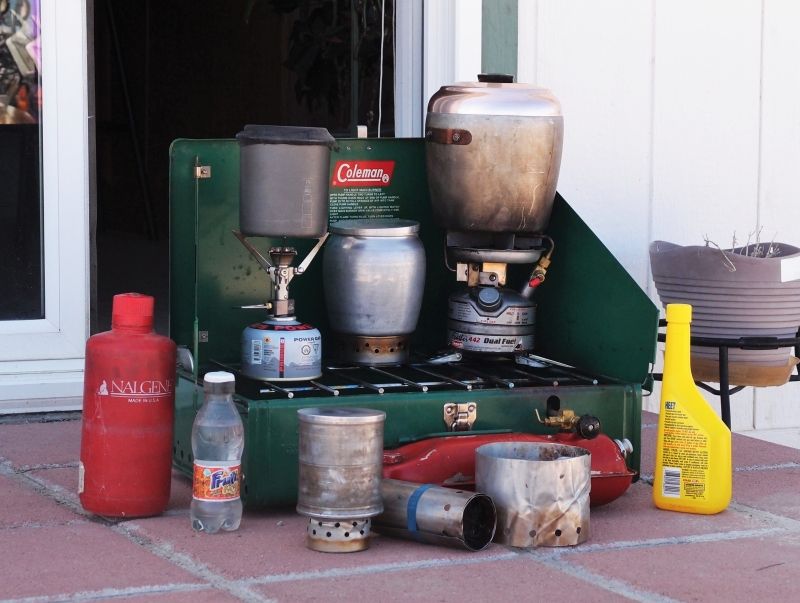 I`m another fan of alky stoves. The one I carry more often than not is a "cat" stove (generally made from empty cat food or potted meat can). The stove, windscreen, fuel measure, and a small pair of gloves for handling the hot pot (or for chilly mornings) all pack inside the two-cup pot. For one or two nights I just carry an 8 oz juice bottle full of fuel, or the whole HEET bottle if out for longer.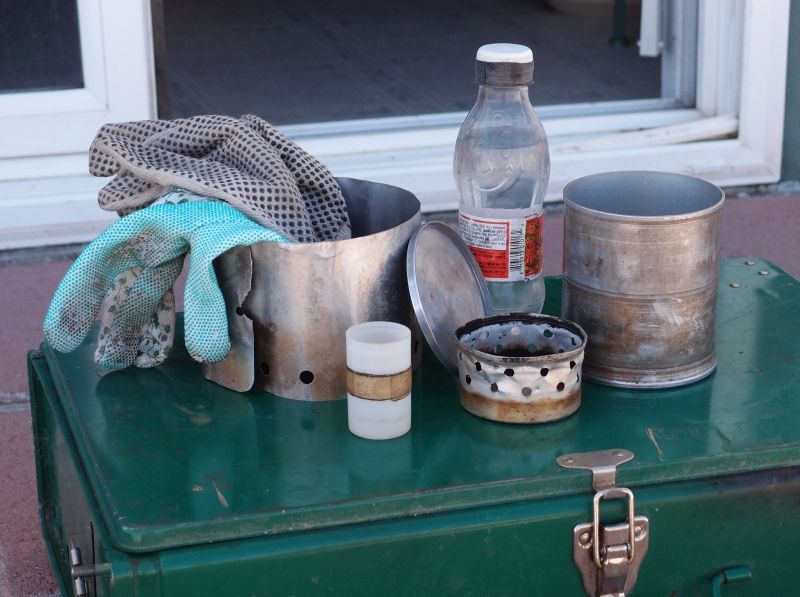 For bigger scale, I also made one of the same design from a 7 oz tuna can to use when my wife goes along. Didn`t take a specific picture of that one, but it`s in the top pic between the little butane jobber and the 442. It worked fine, but I only used it once and decided I might as well just pack the single burner Coleman since it`s a little more convenient and neither space nor weight is an issue when camping out of the trunk of a car.
The little Coleman has a permanent place in my heart since it`s the one I`ve had the longest- bought it when I was stationed in NC either `88 or `89. I usually use my "sugar" pot with that one because the stove fits inside jut right. Found that pot in a thrift shop made athe handle for it and modded it with the little grabber thing : )
My alcohol stove works only mediocre when it gets down to about freezing, and uses quite a bit more fuel, so I carry the butane stove if I expect it to get cold. The butane one also goes with me in late summer when fire season is at its peak because I`ve been chewed out by a ranger before when he saw me using an "open flame" to make my morning coffee. Not so sure that tippy, top-heavy contraption actually any safer than my cat stove, but it keeps me out of trouble. The tuna stove and the double burner Coleman (much older than my 442 but technically still belongs to my mom and dad) have never gone out on the motorcycle though, and I doubt they ever will.