Clinton wrote:
Well I guess you get what you pay for. Bolted this on today. It's too thin and covers about 1/3 of the chain.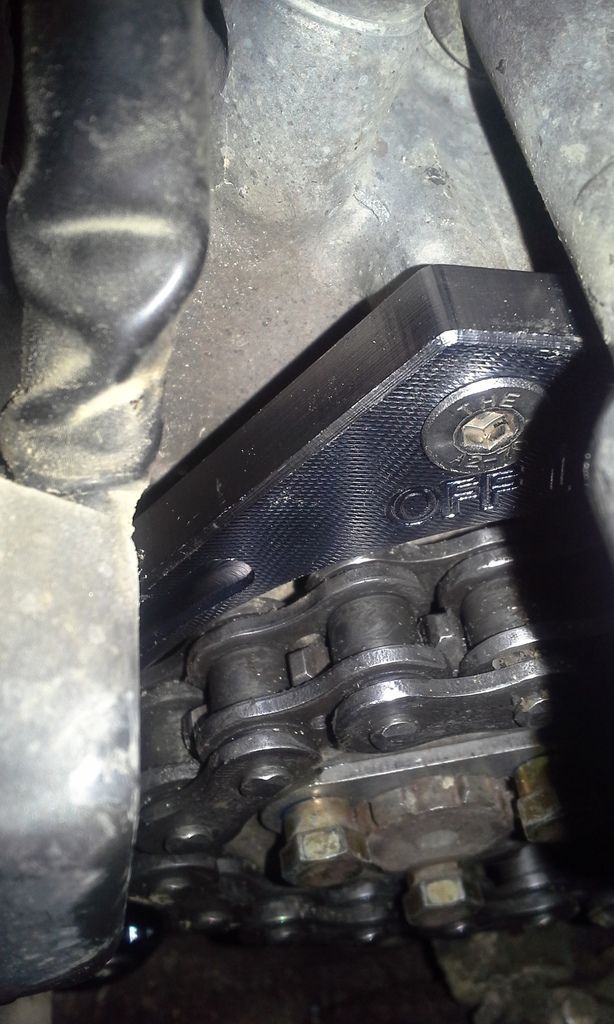 You could just space it off the case.
Centre it to the middle of the chain.
Probably 1/4 inch would do it.
Would allow the mud to escape.
My b&b saver is spaced off the case.