Sorry rowie (choke)
Have had them for five years (on two DR650's)...about 30k so far, mostly long highway hauls to the bush, then couple days (or weeks) of virgin terrain bush work.
Only issue is they have sun faded and I broke one strap connector when catching a fallen tree branch rounding a cliffside switchback.
The "stiff liners" didn't last long though, they are not necessary.
I carry some gnarly stuff as I am a true adventure rider and carry gold prospecting gear, fishing gear, hunting/trapping devices and common camping equipment...along with a cooler, SLR camera and laptop.....and the odd luxury....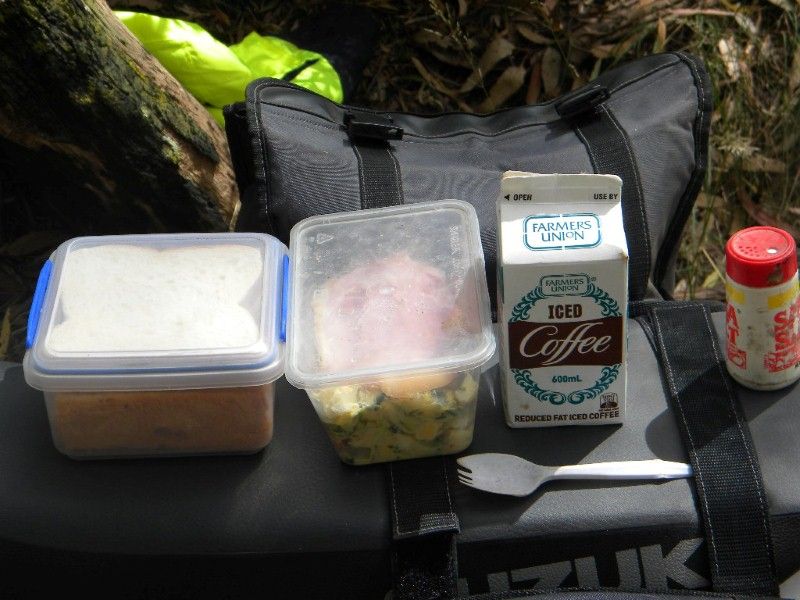 Typical adventure ride pack.....
topic13448.html
Velco attach over the sea with straps tied to grab rails, bottom is anchored to the pillion pegs....it does not move.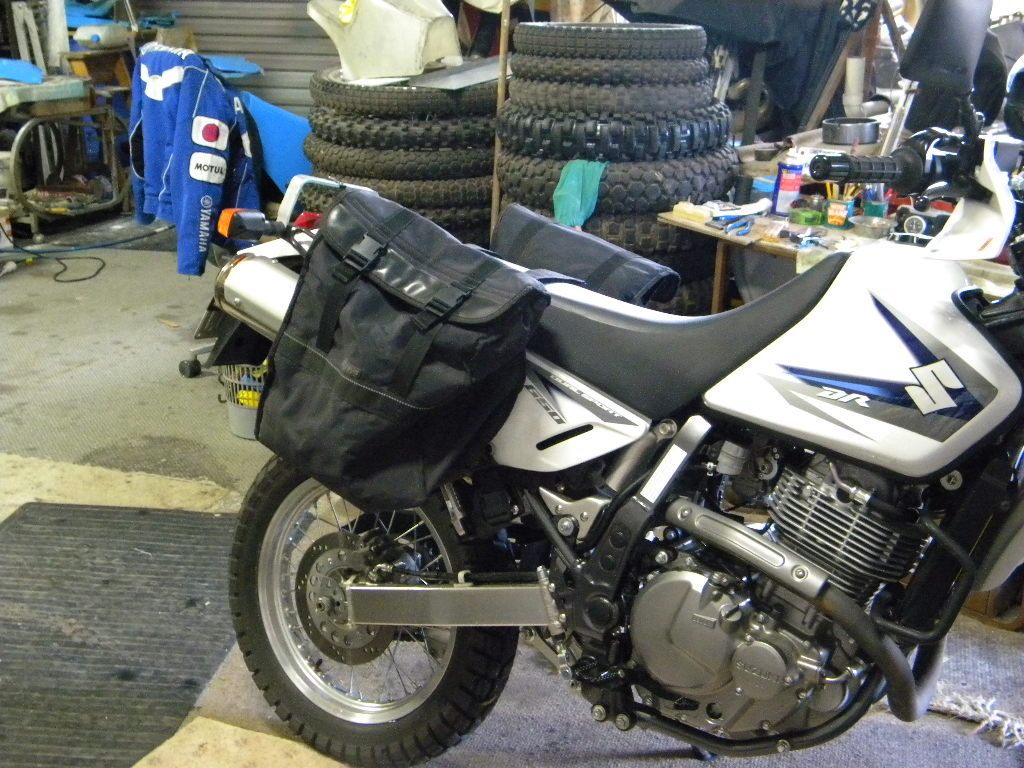 DR is my main transport too so it carries all my shopping and work gear, etc., on a day to day basis. Also quite adept at carrying 34kg of timber home for my wood heater at home.....
I have had no issues with sway or wind resistance and have glanced the odd car or three in peak hour (never my fault as usual) really I cannot fault them and put them in the top echelon of "good buys" in my time onna bike...which is approaching 45 years.
Yep, you get what you pay for and for $79 and over five years of constant use...who can argue with that.
Cheers,
Chris.