We live a nomadic lifestyle so have small Chihuahua's that travel with us. People were amazed at some of the things these little dogs would do. Long hikes, motorcycle riding, white water kayaking. They went every where with us. But alas they are now senior citizens and don't go as well as they used to. They definitely bring a lot of joy into our lives.
Here they are on a motorcycle ride near Rabbit Ears Pass in Colorado when we got caught by a rain shower.
Mocha, the brown one, wasn't happy about the rain gear.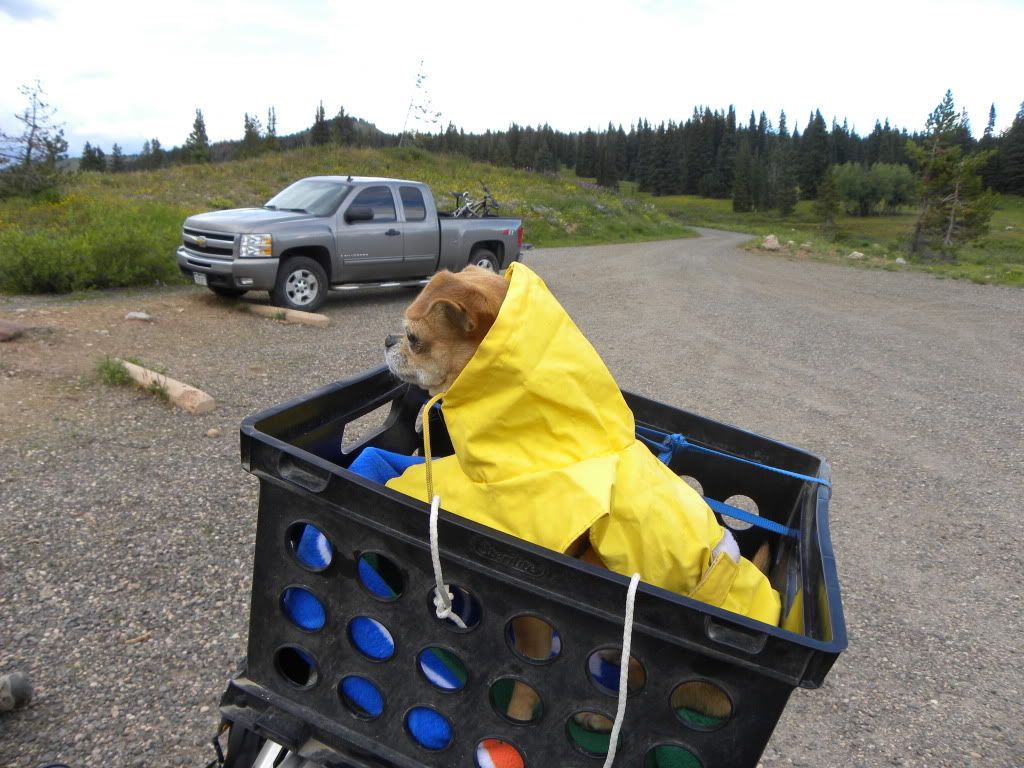 Bandit is such a good natured little guy, he doesn't care about the rain gear, he, as usual, is just happy be to be here.