To add a little to this thread, without starting a whole new one. Me and Mark spent two days last weekend on the BRT. We wanted to try the sections we had skipped last time including the Iron Mt Trail and Walker Mt.
Met Mark on Hwy 16 for a run up to the trail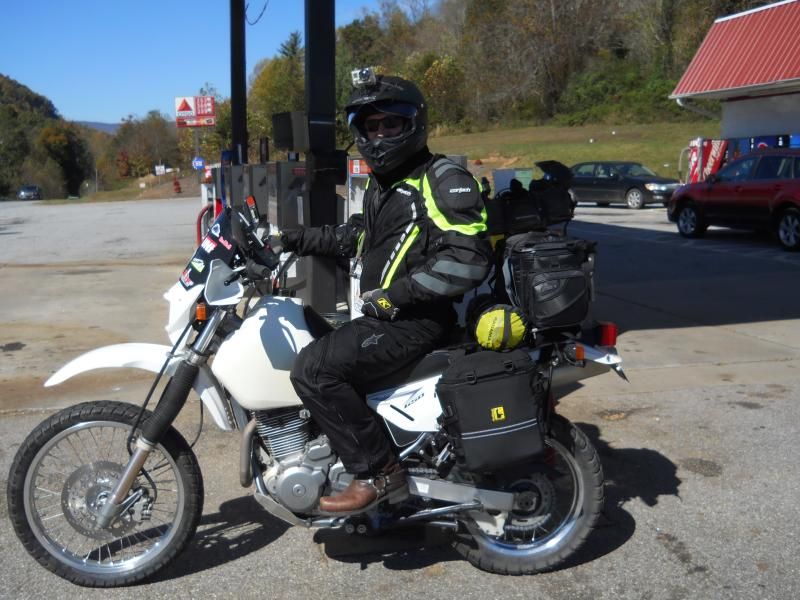 Great day for riding, curvy roads to the start of Iron Mt
[img]http://i28.photobucket.com/albums/c206/deputygene/blue%20ridge%20trail%20II/133_zpsb25ea89f.jpg[img]
This trail was tough, steep, rocky and narrow
some trees down to navigate around
This one required a rest before negotiating
The trail was narrow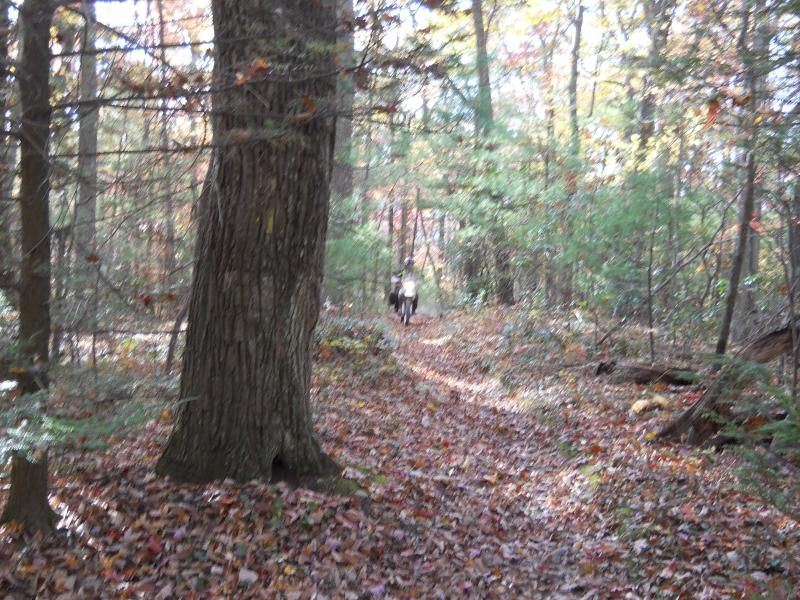 We both wiped out here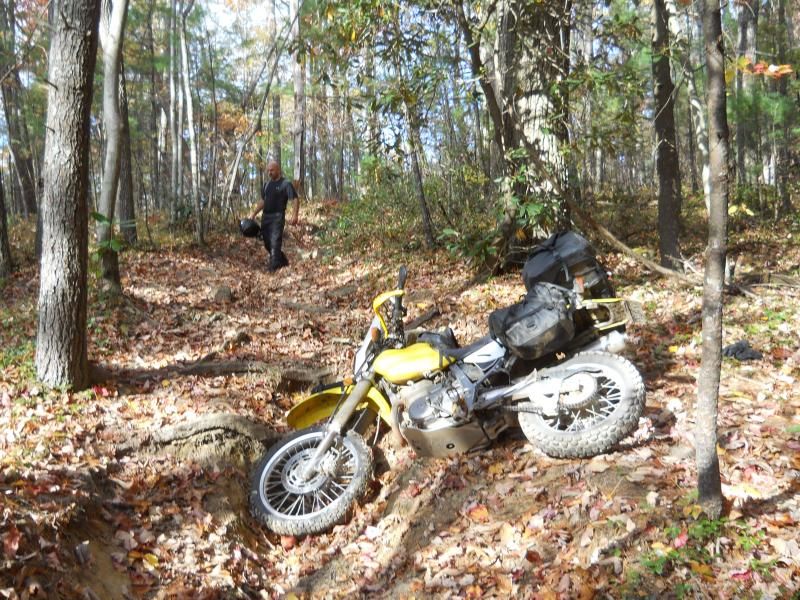 We skipped the second section of this trail, bailing out on a forrest service road to make it to our campsite before it got completely dark. We stayed at Comers Rock CG. Nice remote little campground with six camp sites. We had the place all to ourselves.
Got the stove out for stove out for some morning coffee and oatmeal
The next day we rode up to Walker Mt, where we had gotten stopped on our last ride.
Great views on this ride including old farmsteads
This old bridge that once led to a flour mill
Start of the rough stuff on Walker Mt
This list as a road on the gps, but hard to believe
Very rocky, very loose. It was hard to believe that Mark was running stock 15 tooth front sprocket with trail wing tires. At the top of Walker, the road smooths to decent gravel that we took back down. Hit the interstate and slabbed it on home. Great weekend of riding!