So since the beer to camp thread got me thinking of my camping trip next week, I thought I would continue on that thought.
What size tent do you camp with?
Here's mine for this year. Standard $30 walmart 3 person.
Should do fine for 4 nights.
In my back yard. I almost want just to camp here and stay home
When I camp with the Concours, I take the 5 man tent. I like to be comfortable but the DR has less carrying capability.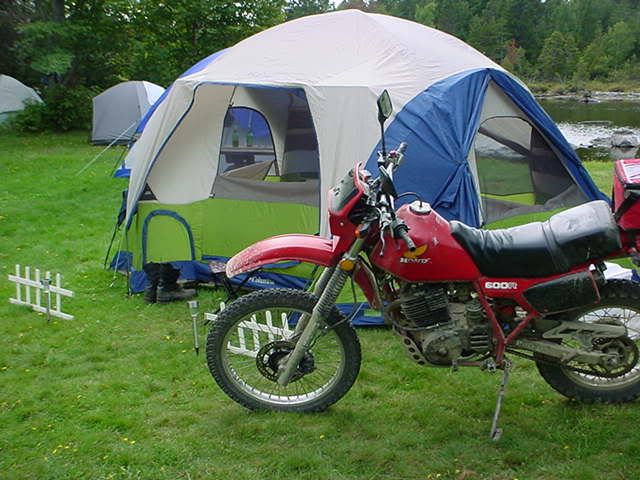 Of course ,that year I had my '83 xl600, which I had to trailer to camp. That bike seemed to be on the trailer more than the road.
And the picket fence is foldable and kind of a tradition on this trip after 11 years